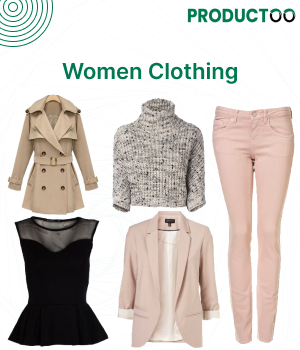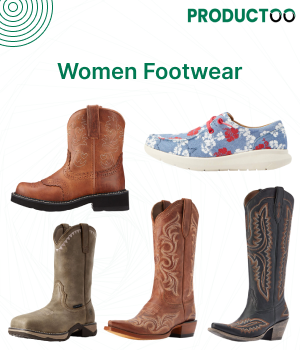 Ariat developed an extensive line of women's shoes that look fabulous and great to wear. Built with full-grain leather construction as well as practical features like Duratread technology. Furthermore, Ariat shoes collection meant for informal work setting and at casual or semi-formal gatherings. Style yourself in the best quality footwear that is stylish, comfortable and available in different styles. Therefore, shop the trends of a wide variety of women's shoes at PRODUCTOO SHOPPING and stay on top. Browse and discover Ariat footwear collection as below.
Women Footwear Collections
Where Tradition Meets Fashion
Western Boots
Booties
English Riding Boots
Dress & Fashion Boots
Waterproof Boots
Work Boots & Shoes
Shoes & Sneakers
Slippers
Ariat is an online fashion clothing for women for perfect way to make a fashion statement. Moreover, get affordable women's fashion with latest styles of dresses, pants, shirts and lots more. Ariat is a leader in developing best products performance, comfort and durability. Furthermore, clothing material of Ariat is manufactured using advanced sustainability processes. Shop and explore elegant and stylish women clothing.
Denim
Pants and shorts
T-Shirts & Tops
Dresses & Skirts
Sweaters & Cardigans
Jackets & vests
For more collection visit https://wwww.ariat.com/
Kids Footwear & Clothing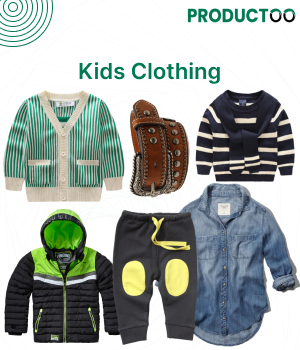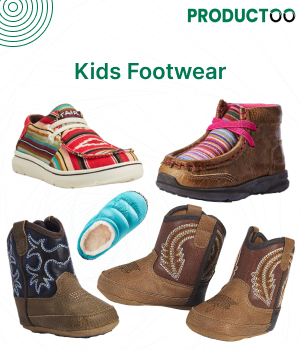 Fashion, Comfort, and Play Time All in One
Exclusive Quality as Unique As You
Ariat Kids footwear are built with the same quality, craftsmanship, and attention to detail our adult shoes. Furthermore, they also include great kid-specific design elements like our removable Wiggle Room fit system to allow for longer wear. Moreover, Ariat Kids footwear collections is Highly responsive and comfortable with light weight at affordable prices. Therefore, kit the little ones with Ariat great selection of best and branded shoes. Following are the kids shoes collection available at PRODUCTOO SHOPPING.
Western Boots & Shoes
English Riding Boots
Casual Shoes
Slippers
Ariat offer high-quality, stylish and comfortable clothes to people of all ages. In addition, with a range of polo shirts and t-shirts furthermore, our jeans are built with a high level of quality and durability. Ariat clothing collection made out of a synthetic material like polyester, a natural material like cotton, or a blend of the two. Moreover, kids jeans come in different cuts including relaxed fit, boot cut, and others. PRODUCTOO SHOPPING have a plenty of collection for your kids clothing with Ariat branded option.
Denim
T-Shirts & Polos
Button Down Shirts
Sweatshirts & Hoodies
Jackets & Vests
English Riding
Men's Footwear & Clothing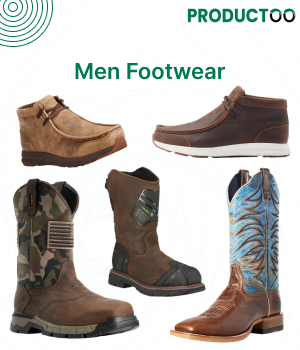 Every Steps Matters
The Ultimate Menswear Destination
Quality, comfort, durability, and usability are the DNA of Ariat. The footwear collection that stand the test of time and last through of time and last through the toughest of conditions. The leather used in Boots if Ariat is soft, flexible furthermore, boots for any kind of job or occasion. there is a vast selection of menswear footwear collection support cushion and stabilize your feet all day. Moreover, authentic leather with extended durability, to rubber blends like TPR and Pro Crepe outsoles for lightweight cushioning and slip-resistant tread that lasts.
Western Boots
Work Boots
English Riding Boots
Dresss & Fashion Boots
Hiking Boots & Shoes
Waterproof Boots
Chelsea Boots
Shoes & Sneakers
Slippers
Ariat proud to design a wide range of men's clothing items that can beworn in a multitude of different environments. The clothing collection include polos and dress shirts that look great in the office or at semi-formal gatherings. Ariat developed a whole line of apparel to meet your needs .Moreover, Denim pants are designed to be super functional, comfortable and stylish .Regardless of your specific needs your choice will make you look and feel great.
Denim
Pants & Shorts
T-Shirts & Polos
Button Down Shirts
Sweatshirts & Hoodies
Jacket & Vests
English Riding
Flame Resistant
Workwear
For further details visit website https://www.ariat.com/