Ankermake-UK -Realistic Prints Possible with Perfection
AnkerMake UK is a group of engineers and hobbyists who love to make exciting prints that we can geek out about with our friends. We also understand the frustration of long wait times, droopy curves, and stringing. AnkerMake UK here by your side with a maker spirit and intelligent technology empowered by the leader in global charging, Anker Innovations. Let's embrace a future with 3D printing that's faster, smarter, and friendlier.
Moreover, with the best range of commercial 3D printing technologies, PRODUCTOO SHOPPING deliver a perfect combination of 3D printing, materials and application expertise. Furthermore, AnkerMake UK also proud to announce if you're in the US/UK/DE and EU, you can order M5 with fast and free shipping right now! Plus, you'll get 24-hour order processing! So if you missed the Kickstarter or pre-order deals, now is the time to order. Start 2023 right and make your printing dreams come true.
AnkerMake PLA+ Filament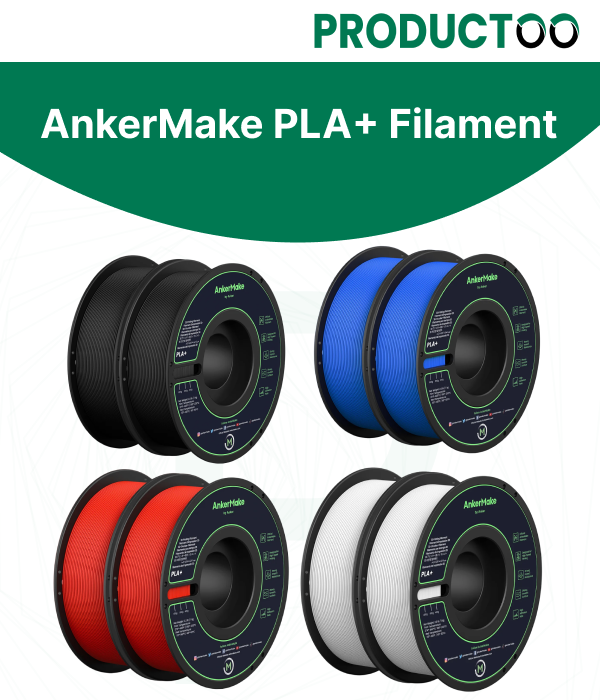 AnkerMake UK Speed Lab certification ensures this filament meets high-demand printing tests conducted inside the AnkerMake Lab. Below are the specification of AnkerMake Filament.
Official AnkerMake Filament
Designed for High-Speed Printing
Durable and Resistant
Glossy, Smooth Prints
High-Adhesion Rate
Earth-Friendly Material
Accessories-More than you expect
M5 Accessories
From tiny 3D-printer scrapers to giant machines, PRODUCTOO SHOPPING have everything you need to level up your 3D-printing experience. Moreover, 3D printer parts and accessories online shop with thousands of quality, and professional parts. Browse and explore AnkerMake UK accessories.
M5 10-Pack Nozzle Kit £19.99
M5 Hotend Set £34.99
M5 5-Pack Silicone Cover £9.99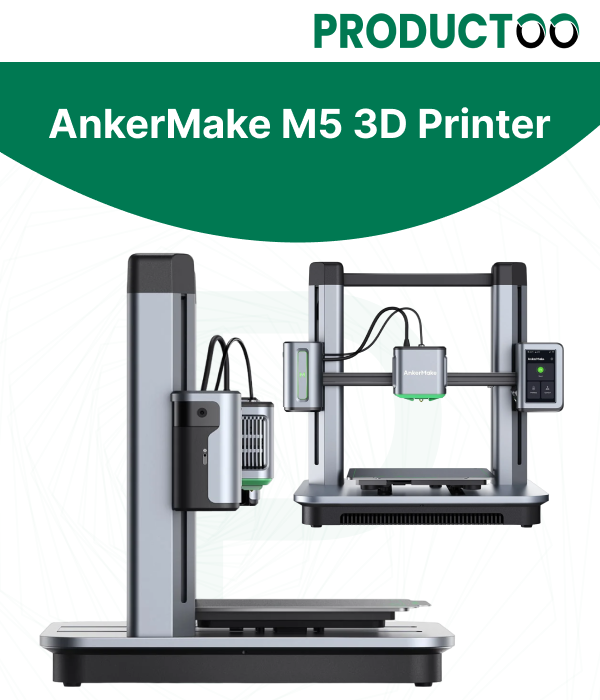 Softwares-Help you grow faster
There is a lot of software applications to the 3D printing process. From designing your parts to slicing them into G-code and even controlling a desktop 3D printer while it fabricates your parts. Thereby you have to choose some 3D programs along the way. Designed to optimize and personalize your AnkerMake products. In addition, AnkerMake UK M5 is compatible with many popular slicers.
The AnkerMake UK Slicer software is currently in its beta phase and is only available for testing by media and Kickstarter backers. The AnkerMake UK Slicer and firmware use some open-source codes obtained through the General Public License. For further details visit https://www.ankermake.com/uk