ARIAT-Make Your Style Complete
Shoes designed for Men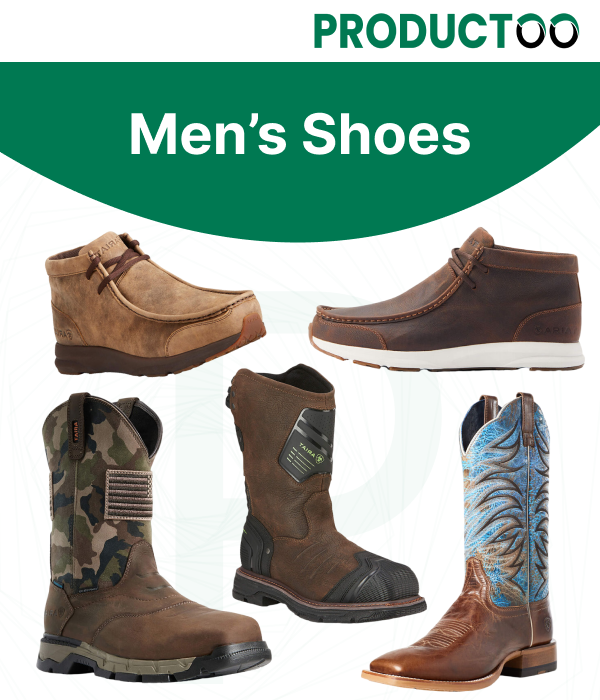 ARIAT online store offers various style for men, women and kids' footwear. Furthermore, ARIAT western boots blend several premium leathers together as well. In addition, what they all have in common is high-quality craftsmanship and high-quality performance. Western boots are a unique and eye-catching boot option. Moreover, many of ARIAT boots go through 150 steps during construction, ensuring world-class performance, fit and durability. Therefore, discover our wide range of western boots collection with PRODUCTOO SHOPPING.
EXOTIC BOOTS
COWBOY BOOTS
DRESS BOOTS
PATRIOTIC BOOTS
FARM & RANCH BOOTS
WORK BOOTS
ENGLISG RIDING BOOTS
HIKING BOOTS
WATERPROOF BOOTS
CHELSEA BOOTS
SHOES & SNEAKERS
SLIPPERS
Live life in every move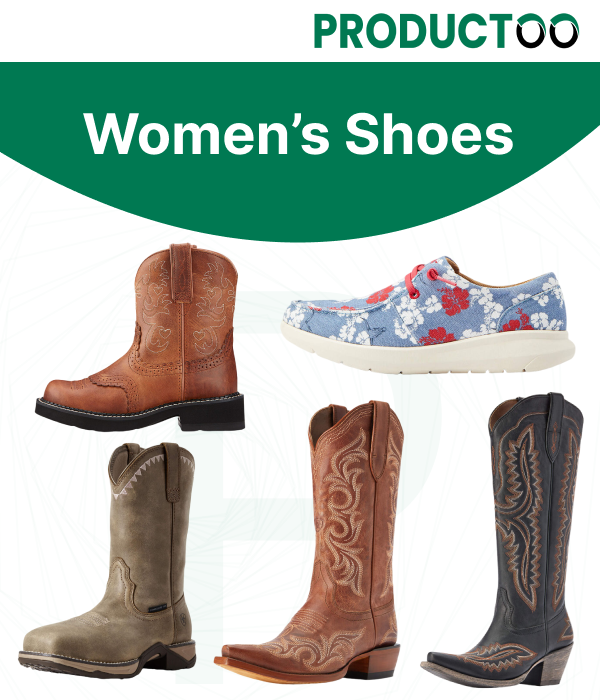 ARIAT developed an extensive line of women's western shoes that look fabulous and feel great to wear. Built with full-grain leather construction as well as practical features like Duratread technology. Moreover, ARIAT footwear collection got what you're looking for when it comes to quality, head-turning style and amazing comfort. According to your trend ARIAT has vast and varies footwear collection for day's work, night dance floor and lots more. Therefore, find the perfect pair for your personal style with https://www.ariat.com/
Western Boots
Booties
English Riding Boots
Dress & Fashion Boots
Hiking Boots & Shoes
Waterproof Boots
Work Boots & Shoes
Shoes & Sneakers
Slippers
Define your kid's style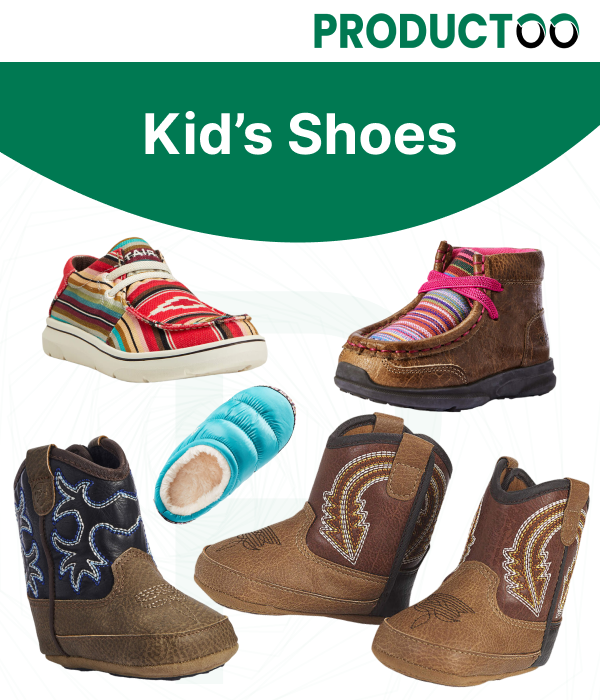 At Ariat, we're well known for our stylish, high-quality, and diverse selection of kid's footwear collection. Moreover, ARIAT offers your little guy with best footwear collection of sports or an outdoor adventurer. In addition, we have boys' shoes for every personality, season and occasion. Therefore, Kids' western boots often come with light tread on their soles and are meant to be slipped on and off easily. Shop and explore your kid's product with https://www.ariat.com/.
Western Boots & Shoes
English Riding Boots
Casual Shoes
Slippers
Clothing Brand of ARIAT
VentTEK Classic Fit Shirt
VentTEK Outbound Classic Fit shirt
Rebar Made Tough VentTEK Durastretch Work Shirt
Ambition Polo.
Sun stopper 2.0 1/4 Zip Base layer
H2LO
Cooling Shirts for Hot Weather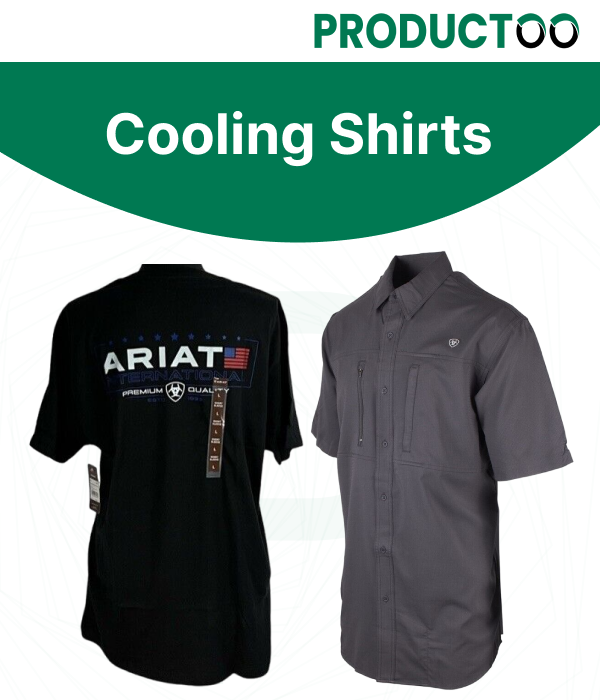 ARIAT cooling shirts for men and women are purpose-designed to create clothes that keep us cool in high heat and intense sun. Furthermore, ARIAT clothing retailer offering a wide selection of outerwear for everyday wear for the entire family from all of the brands that work and play as hard as you do! ARIAT women's tops come in various styles and designs that bridge the gap between fashion and function. In addition, The Sun stopper 2.0 is fully loaded with Moisture Movement Technology to keep you dry, as well as Sun Protection Fabric™ (UPF 45). Moreover, rapid cooling technology that automatically reacts to changes in your body temperature, keeping you cool when things heat up and comfortable when you're at rest.
Additional Cooling Technologies
ClimateTEK for temperature-regulated cooling. It comes in an array of colors and patterns; you can have one for every day of the week. Furthermore, cotton and linen are light and easy to wear in the heat, synthetic materials like nylon, polyester and even wool blends are generally the top choices for cooling shirts. Search our online collection or visit https://www.ariat.com/
In addition, explore our wide range of ARIAT clothing for men, women and kids.
Denim, Pants & Shorts-Shirts & Tops, Dresses & Skirts, Sweaters & Cardigans, Sweatshirts & Hoodies, Jackets & Vests, English Riding Flame, Resistant, Workwear, Button Down Shirts and lots more.