Avant Skincare-Feel a new beauty experience 
About Avant
Avant is a brand identity with design as a key component. Furthermore, we aim to educate our customers by helping them to better understand the ingredients they put on their skin and make an informed choice. Avant Skincare is the expertise of dermatologists and skincare line, Bio active+, and have continued this approach when developing our other ranges. Therefore, browse our wide range of skincare products with PRODUCTOO SHOPPING.
Skincare Products-Your skin deserves the best
Avant is a brand of skincare products to help you look and feel great but without damaging your skin. Hydrate your skin and make it refresh with natural and authentic Avant skincare range. Moreover, our skincare care products are organic, vegan, and cruelty free, with solutions for every skin type. Online branded skincare products for girls and women on reasonable prices at http://www.avant-skincare.com/en/
In addition, upgrade your skin with Avant skincare products which includes from cleansers, moisturizers, whitening creams, face masks and sunscreens to face lotions. We provide 100% original skincare products. Find top-rated Avant skincare products at PRODUCTOO SHOPPING www.productoo.net.
All the skincare products of Avant help to target specific skin concerns and revitalize your look. Getting the right product for your particular skin type are essential. Avant skincare offers the best and branded products that will help you build a personalized skincare routine.
Discover Avant skincare products and anti-aging products by all skin types moreover, Avant online store provide discount on and off to their customers with special deals.
Avant Skincare Products for Complete Hydration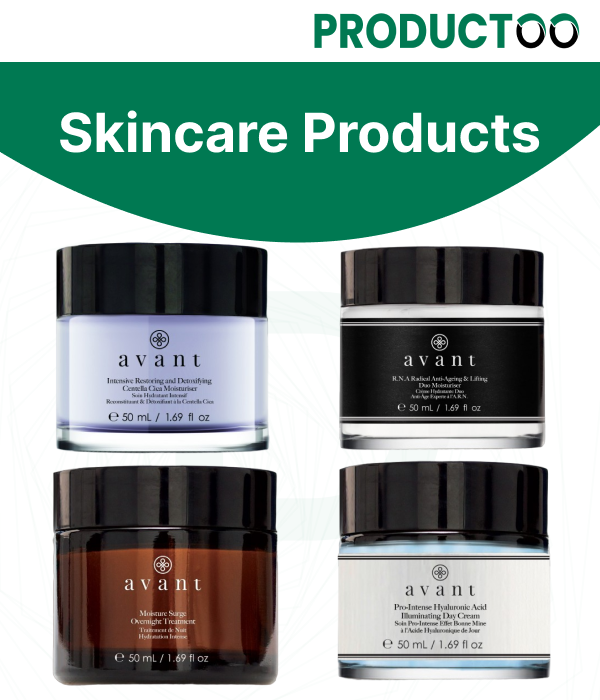 Moisturizers & Mists
Masks & Exfoliators
Serums
Night creams
Eye Care
Hand and Body
Toners & Cleansers
Facial oils
Lip Care
Neck, Chin & Décolletage
Perfumes
Primers
By Benefit
Balanced
Blemish Free
Firm
Protected
Radiant
Hydrated
Lifted
By Skin Type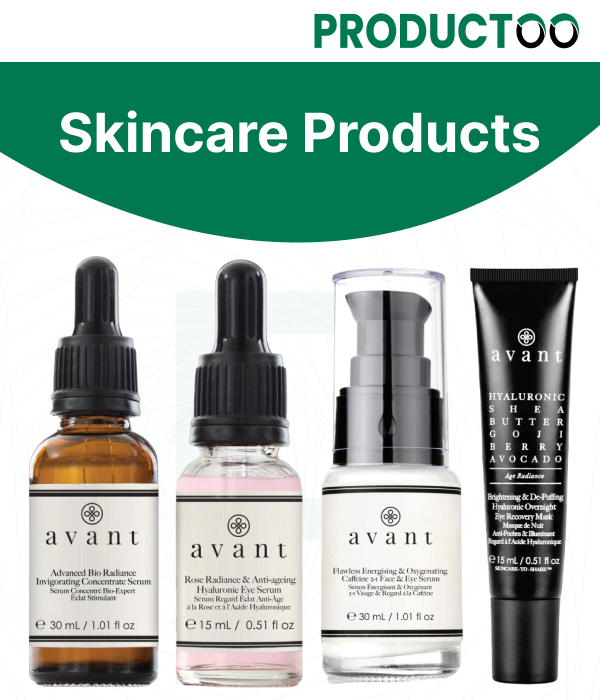 Well Balanced
Combination
Oily & Mature
Blemish Prone
By Range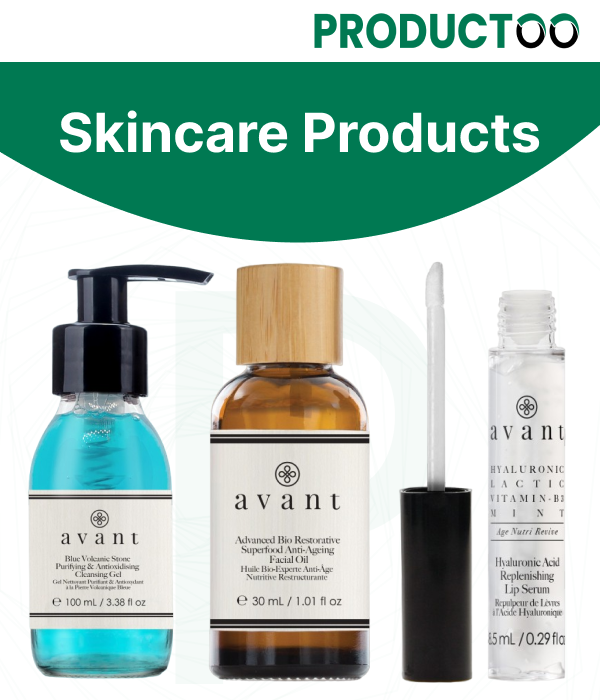 Age Protect & UV
Hair Nutri-replenish
Age Radiance
Age Nutri-Revive
Age Restore
Bio- Active+
Age Defy+
Blemish Battling
Limited Edition
Sustainable
Fifth Element
Wellness Within
Sensitive Skincare Collection