Blend your Beauty with Glisten Cosmetics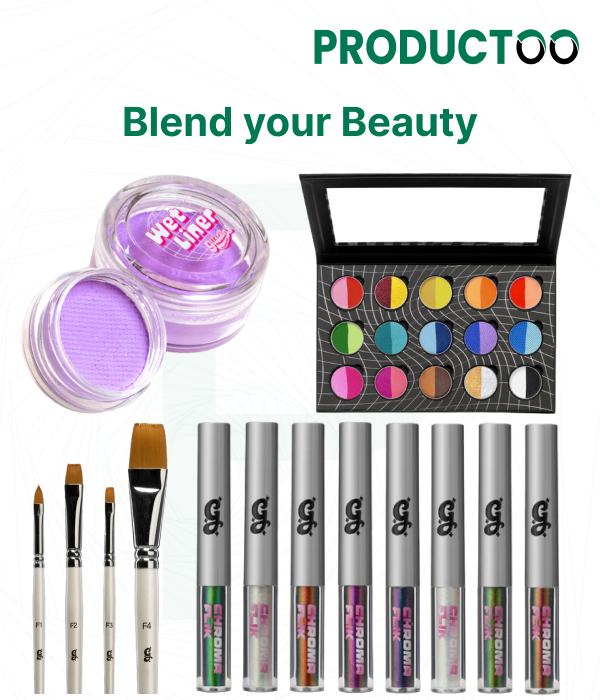 Here you can shop the latest collection of cosmetics. Furthermore, we have put the ultimate wish list for the 12 days of Glismas giving you the rundown of the best Glisten Cosmetics gift ideas, stocking fillers, and the absolute seasonal must-haves, including tons of items. Therefore, browse your favorite cosmetics products with PRODUCTOO SHOPPING.
Glisten Cosmetics will treat you to skin-loving cosmetics therefore, it's a big challenge to find the best quality product, but now it's time to get free from worries because Glisten cosmetics serve you with all its best products. Here are the makeup products of Glisten Cosmetics:
Single Wet Liners
Palettes
Fairy Freak Collection
Brushes
Chroma Collection
A Smart way to buy the Glisten Cosmetics
Glisten Cosmetics have a sale and promotions on its products which are directly sent to your inbox. Furthermore, Glisten Cosmetics has partnered with Karma to bring you new ways to checklist. You can only pay for what you keep. Therefore, pay up to 30 days later and also pay online or in the app. Glisten Cosmetics also has an opportunity to pay in 3 interest-free installments. The First payment is made at the time of point of purchase, with remaining installments scheduled automatically.
Speedy and trusted shipping
We target to ship all orders within 1-3 days. We ship using Royal Mail and DPD. For domestic shipping, 48 hours is more than adequate to get your orders within good time. If a package goes missing do not worry we will do everything we can to get your package to you. We pride ourselves in customer service and wouldn't like anyone to be out of pocket.