When it comes to creating a special and beautiful event to make your occasion memorable, House of Tent will give you a complete guide in selecting your product. Hence, not all tents are designed and created equally, the location, size, venue, time of the day, weather conditions, and even the theme of the party are considerably important in selecting your tents.
The house of tent supplies its customers according to the needs of the tent. You can now choose an easy decision while planning your party. Finding a quality product for your event whether it is used for wedding ceremonies, birthday parties, picnics, and other events The Tents of House of Tent has different styles and types of tents available at PRODUCTOO SHOPPING
Here are the types of tents that The House of Tent offers to its customers:
Storage Tents
Industrial Tents
Party Tents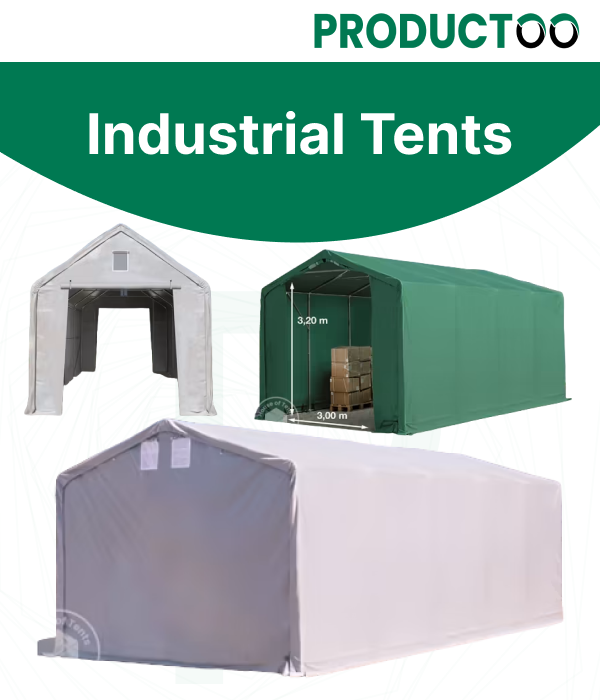 Storage Tents: Storage Tents are quick to erect, 100% waterproof, UV resistant, stable and can even be extended by combining tents together. The materials used in manufacturing Storage Tents are Steel Frames, Strong PVC tarpaulins, and flexible portions for entrance and lighting. You can also use Storage tents for private, commercial, or industrial use. The Durability of Storage Tents can get the most out of your storage space for years on end.
Industrial Tents: House of Tents offers high-quality, hard-wearing storage shelters for industrial, commercial use, and agricultural use. We have a wide range of industrial tents for sale with features that afford you excellent flexibility in designing a temporary building for your business storage needs. Temporary warehousing is an easy solution that provides you with a facility of industrial tents. Furthermore, it can also be used for commercial use and is ideal for restaurants.
Party Tents: House of Tents has an elegant collection of Party Tents that have extraordinarily high quality, fire–resistant certified PVC tents with safety measures. The designs are based on our standard product lines, and the best frames and multiple roof reinforcements provide added assurance.
Marquees
A Marquee is a large Tent, typically used for events such as weddings or garden parties. Moreover, The House of Tent has a wide collection of Marquees for sale in different colors, designs quality, and sizes. Our heavy-duty Marquee is built to last and is used all over the UK.
Outdoor Marquee: to make your event beautiful and memorable so The House of Tent provides you with shelter for garden parties, outdoor dining, restaurant, or pubs. We have a wide range of product of outdoor Marquee
Wedding Marquee: House of Tent has a luxurious collection of wedding tents that gives a look from ordinary to outstanding. A wedding tent of House Of Tent fulfills all the demands of its customers whether it will be romantic lighting luxurious drapes or flower bouquets.
Heavy-duty Marquees: House of Tent has a key feature for building a ground bar. Ground bars are included with PE professional marquee, as well as Premium and PVC Marquee. Here are some of the features of Marquee that The House Of Tent used to maintain its quality product at its best.
Individual Marquee Sides
Connecting Marquee with rain gutters
High-quality Marquee materials
PVC Marquee for extra stability
Lightweight PE Marquees
Optiline PE Marquees
The right size Marquee
Assembly of Marquees
Marquee spare parts and repair
Tie-down kits and accessories
Gazebos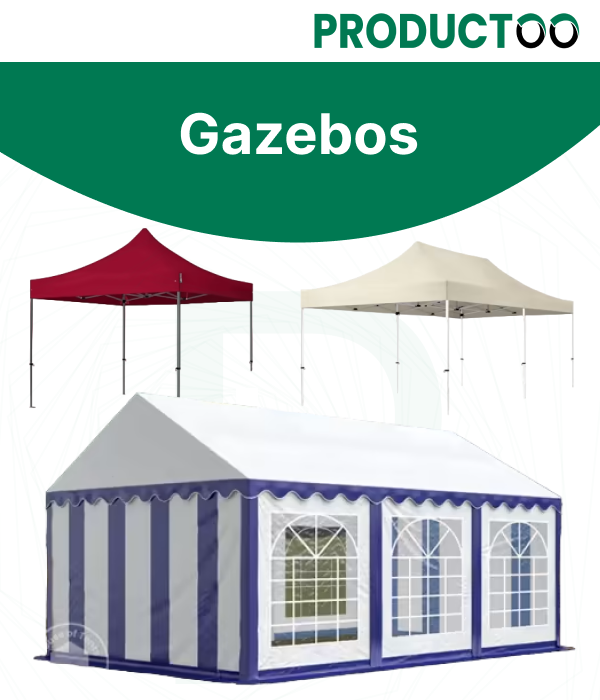 House of Tent has a hard top roof made of polycarbonate and is particularly suitable for year-round use. They are specially designed for weather conditions and also 100% waterproof. Here are some features of the Gazebos of House of Tents which are as follows:
A Permanent Garden gazebo for your backyard
A hardtop garden Gazebos for all weather conditions
A soft top semi-garden Gazebo
Garden Gazebo ideas for the patio or garden
A patio for outdoor dining
Our metal frame garden Gazebo
Wooden Gazebo
Possibilities with garden gazebos with sides
Range of garden Gazebo sizes
Pavilion color for you
Accessories and spare parts